Reflections on Whiteness, Truth-Seeking, and Truth-Telling
I just finished reading Dying of Whiteness, literally, on the flight back to Blacksburg from San Diego.
I bought the book from a colleague at my alma mater, Johnathan Metzl, who is doing amazing work in areas of social justice at Vanderbilt University. He was the keynote for the National Association of Diversity Officers in Higher Education Conference. It is important to go to conferences and NADOHE put on an amazing conference. A good conference can expand, confirm, and challenge our ideas, practices, and strategies. It did for me. I feel good about what we are doing at Virginia Tech, but know there is so much more to do.
Dying of Whiteness has several takeaways for me. There are a few quotes that stand out:
"We live in a country built by various types of immigration, and out distinctiveness emerged by at least attempting to build community despite various traumatic or privileged pasts.  People descend from slaves, peasants, landowners, refugees, and stowaways an dtry to make it work as best they can. Diversity provides strength and the promise of a better life, even as racial tensions hover not far beneath the surface.  Increasingly, though, forces from above play to white Americans' worst demons to assure that they don't trust or work with others.  In the absence of such collaboration, large sections of white America then come to identify these larger forces  (NRA, Tea Party, Trump) as one that keep them safe, powerful, and better off than people of other racial or ethnic groups. What follows, as this book has shown, is the promise of greatness, coupled with the biology of demise." (p. 280-281).
The book focuses on gun control, health policy, and education to illustrate the ways in which policies have been implemented under the guise of "better," have in fact not only continued to hurt the most marginalized racial groups, but also those most vulnerable economically, which include many middle and low-income Whites.
The role of politics, policies, and products "that claimed to restore white authority but silently delivered lethality." (p. 6). He shares examples of "political acts of self-sabotage" by whites "came at mortal cost to the health and longevity of lower-and, in many instances, middle-income White GOP supporters—and ultimately, to the well-being of everyone else." (p. 6). As he says, "white America's investment in a sense of whiteness—ironically harms the aggregate well-being of US whites as a demographic group." (p. 9).
Because of the framing of various issues – independence, self-autonomy, choice, manhood, indviduals in their political decisions voted against "their own biological self-interests as well as their own economic priorities." (p. 10).
In another quote that caught my attention, "In a brilliant analysis of this phenomenon (poor white populations supporting GOP tax cuts), journalist Gary Younge details a complex dynamic in which poor white populations vote for politicians who enact cuts to government spending out of a combination of anger that the government is wasting money on "people who do not deserve it," alongside guilt that they themselves need help." (p. 211).
He asks us to interrogate the privilege associated with whiteness "as a political and economic system." (p. 17) and the privilege of a social status above non-whites, that accepts an economic and social castration. He encourages us to address "ideologies of whiteness head-on" (p.20) rather than by proxy.
Almost in awareness of the need to address whiteness head-on, the growing movement to ban the teaching of "divisive concepts," creates yet another barrier to efforts to educate, and move to conversation and collaboration.
Yet, I have reason to have hope. Last week at Virginia Tech, as part of Principles of Community week, we had two very significant conversations. One was with the authors of Cousins – a Black woman – Betty Kilby Baldwin, descendant of formerly enslaved Blacks who were owned by a white woman, Phoebe Kilby's ancestors.
The two women realized they were family and began to do the work of reconciliation and conversation. Ultimately, Phoebe decided to create a scholarship to support the education of Betty's grandchildren. You can watch their conversation below
Likewise, I witnessed a marvelous conversation between Cornel West and Robert George (link). Two individuals who formed an amazing friendship despite varying political and religious views, but ultimately grounded in the importance of seeking truth. You can watch this conversation below:
In this marvelously moderated conversation by Sylvester Johnson, the men shared their collective and individual search for Truth, and a willingness to challenge even deeply held beliefs, but always with respect, facts, and lovingly.
This week at Virginia Tech, we continue this journey to seek truth. The Council on VT History has spent 4 years searching for truth and ways of telling an inclusive history of Virginia Tech. This week, we will share what we have learned.
All events will be live streamed on InclusiveVT YouTube channel. I encourage all of us to learn (see the end of this post for more about the events).
Walking through Atlanta's airport, I was struck by the exhibits on Martin Luther King and the reality that we are still dealing with the legacy of race and racism in America – not just slavery and segregation.
Yet it is still important that we have hope.
"When evil men plot, good men must plan. When evil men burn and bomb, good men must build and bind. When evil men shout ugly words of hatred, good men must commit themselves to the glories of love." (Martin Luther King, Jr.)
because….
"Sooner or later all the peoples of the world, without regard to the political systems under which they live, will have to discover a way to live together in peace." (Martin Luther King, Jr.).
Good people must do more….plan, build, bind, and work for creating a world for everyone to thrive in homes that are not on streets, with food that is not in trash cans, with healthcare that is affordable, with day cares that are accessible, with public schools that provide quality education. These are the privileges to which we all should strive, not privilege of hierarchy based on socially constructed categories of race. And even if we can't teach, "divisive concepts," in school, we must teach history in and outside of school.
Learn more about the events for 1872 Forward below..
https://www.facebook.com/menah.prattclarke/posts/2592219170806658
https://strategicaffairs.vt.edu/CouncilonVTHistory/1872-forward–celebrating-virginia-tech.html
1872 Forward: Celebrating Virginia Tech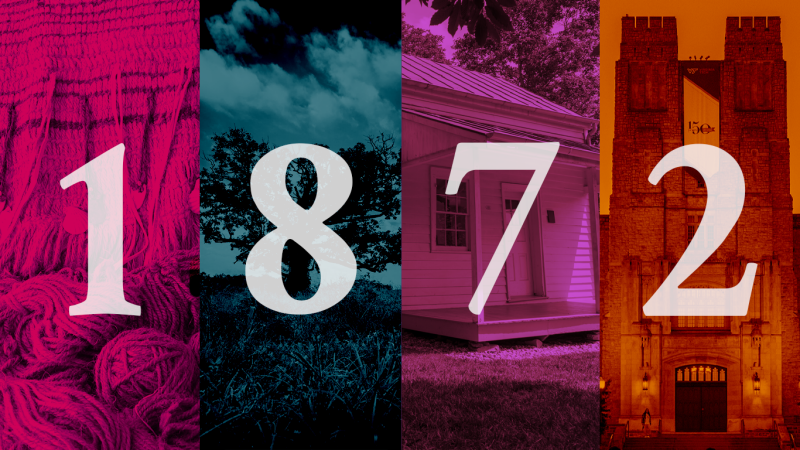 1872 Forward: Celebrating Virginia Tech is a 3-day celebration that will bring to life how the past shapes the present and leads the university into the future.
Over the course of the weekend, the Council on Virginia Tech History, in conjunction with the More Than a Fraction Foundation (affiliated with the African American descendants of Solitude and Smithfield), will be providing several days of programming to recognize 150 years of Virginia Tech's history. We will also have a day of truth seeking and truth telling with the descendants of those who enslaved and those who were enslaved on Virginia Tech's plantation (Solitude and Fraction Family Home) on Saturday. And …I will share a poem for the Sesquicentennial at the Moss Arts Celebration on Friday night. We will honor Native American nations, and recognize African-American early students, and unveil markers that tell a more authentic and accurate story of Virginia Tech.
**Indoor events will be made available online. Details coming soon.**

Due to capacity limitations, registration has been closed on all events except 1872 Forward: A Cultural Arts Celebration (Moss Arts Center) on Friday, March 25. Please use the registration link to the right, to register to attend 1872 Forward: A Cultural Arts Celebration. All other indoor programming will be live streamed throughout the weekend, please check back for more information the week of the event.
1872 FORWARD: CELEBRATING VIRGINIA TECH
SCHEDULE OF EVENTS
| Noon | Book Launch: In the True Blue's Wake: Slavery and Freedom Among the Families of Smithfield Plantation – Professor Dan Thorp | Owens Ballroom |
| --- | --- | --- |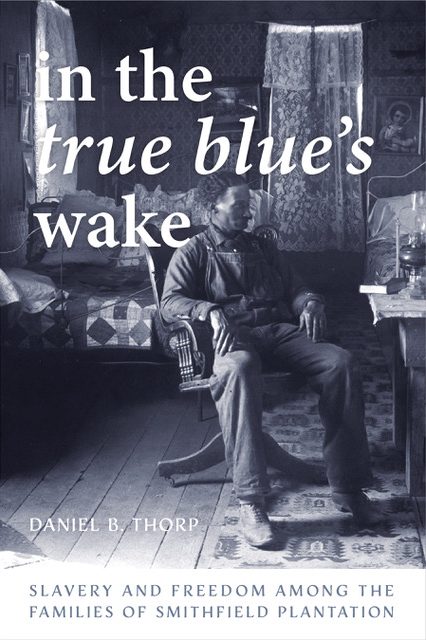 Between 1774 and 1865, more than 200 men, women, and children were enslaved at Smithfield, the Preston family plantation in southwestern Virginia. Dr. Dan Thorp speaks about his book which tells the stories of those enslaved individuals: who they were, how they lived under slavery, and what they and their descendants did after slavery ended.
Conversation moderated by: Laura Belmonte – Dean of the College of Liberal Arts and Human Sciences.
Lunch provided.
| 4 p.m. | Honoring the Native American Land: Marker Unveiling | Owens Ballroom |
| --- | --- | --- |
Virginia Tech will join with the Town of Blacksburg and members of Native American communities to recognize the land-grant history of the university. New historical markers will be unveiled to share the history of the founding of the university. Virginia Tech President Tim Sands, Monacan Chief Kenneth Branham, and Blacksburg Mayor Leslie Hager-Smith will honor the contested land, the peoples who have lived here, and the peoples who live here now.
Conversation moderated by: Emily Satterwhite, Associate Professor in Religion and Culture, and Director of Appalachian Studies program. Liza Morris, Assistant Vice President for Planning and University Architect, will join Dr. Satterwhite to recount the Historic Markers project.
| Noon | BOOK LAUNCH: Virginia Tech, Land-Grant University, 1872–1997: History of a School, a State, a Nation, 2nd Edition – Professor Peter Wallenstein | Owens Ballroom |
| --- | --- | --- |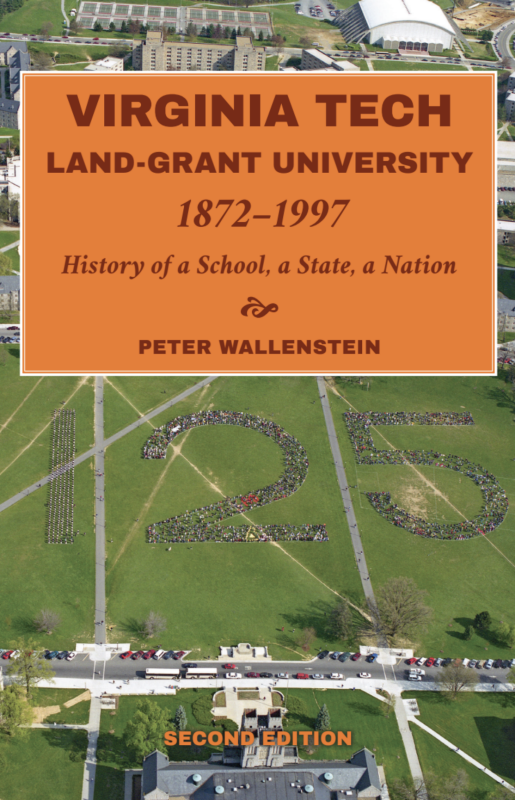 This second edition of a book that originally appeared in 1997 has been upgraded throughout, with substantial new text and various new images. A chapter-length new preface highlights some central themes and a variety of the changes since the first edition.
Peter Potter, Director of Publishing Services in the University Libraries will join with Professor Peter Wallenstein in presenting the book.
Conversation moderated by: Sylvester Johnson – Professor in CLAHS and Director of the Virginia Tech Center for Humanities
Lunch provided.
| 3 p.m. | Official Dedication of Hoge Hall and Whitehurst Hall | Owens Ballroom |
| --- | --- | --- |
Virginia Tech President Tim Sands will formally dedicate Hoge Hall and Whitehurst Hall* that were renamed in 2020 in recognition of prominent members of the African American community during the 1950–60s. In addition, he will honor members of the local and campus communities who have played such important roles in the university's progress from its originis to the present day.
*Janie and William Hoge welcomed the eight pioneering Black male students at VPI into their home. James Leslie Whitehurst, Jr. became the first Black student allowed to live and eat on campus and the first African American on the Virginia Tech Board of Visitors.
Conversation moderated by Michael Herndon, Director of University Summer and Winter Sessions, with Peter Wallenstein, Professor of History and author of Virginia Tech, Land-Grant University, 1872–1997: History of a School, a State, a Nation.
| 8 p.m. | 1872 Forward: A Cultural Arts Celebration | Moss Arts Center |
| --- | --- | --- |
Virginia Tech, the Council on Virginia Tech History, Moss Arts Center, and the More Than a Fraction Foundation celebrate the diversity of the university's history through poetry, storytelling, song, and dance. We will highlight and celebrate the cultures and traditions of Native Americans, African Americans, and European Americans.
The evening will include Dr. Menah Pratt-Clarke with an original Virginia Tech Sesquicentennial poetry reading. Bintou Kouyate providing an introduction to the people who were enslaved here and to the historical culture of the Oyo, Igbo, and modern day Nigeria. Musical performance by the Virginia State Gospel Chorale, dance from Virginia Tech's Cultural Dance Crew, and poetry written by the late Dr. Karenne Wood from Monacan Nation.
| 9 a.m. | Tour of Historic Smithfield | Smithfield |
| --- | --- | --- |
Smithfield* is part of the story of American history, sitting at the intersection of colonial America, westward expansion, African slavery, and conflicts between Indigenous peoples and European settlers. The tour of the historic building and land provides an opportunity to gain perspective from the past, insight into the present, and inspiration for the future.
* The Smithfield-Preston Foundation acknowledges and laments the role slavery played in William Preston's Smithfield and the ongoing racial injustice that stemmed from that institution across the United States. Enslaved African Americans and their achievements in the face of slavery's oppression belong at the center of the Smithfield story. We pledge to redouble our efforts to tell these stories as we strive to foster a more honest reckoning with our racial history. The Foundation, along with all those associated with Smithfield, decries all forms of racism and intolerance, and fully supports the rights of all humans regardless of race, skin color, creed, gender, orientation, or ability.
| 11 a.m. | Sacred Ceremony at the Merry Tree | Merry Tree – Smithfield |
| --- | --- | --- |
The Merry Tree, a well-known landmark in Blacksburg, has a long history. Many moments, celebrations, and ceremonies have been held under the branches of this oak as the Indigenous people hunted and gathered here before the Europeans displaced them in order to settle, eventually the enslaved people of Smithfield would gather to celebrate, mourn, hold religious services, and more. The Merry Tree was an especially significant part of the culture and tradition during that time for the enslaved Africans. Though the tree was recently destroyed in a storm, a sacred ceremony will honor its role in the life of the community.
| 2 p.m. | Contested Spaces: A Tri-Racial Conversation | Hahn Hall North – 130 |
| --- | --- | --- |
An afternoon of programming centered around the complex history of the space that Virginia Tech occupies. From the Native Americans who first called this place home, discover more about the history and traditions of the Monacan Nation. Through the descendants of the Preston family, who once lived at Smithfield and Solitude, hear about the European history of the area. Fraction family members will explore their ancestral story including arrival, enslavement, and exile. Residents from nearby Wake Forest will present a brief history of how their ancestors established a freed African American community following the Civil War.
| 4 p.m. | 1872 Forward: Celebrating Virginia Tech Reception | Historic Solitude |
| --- | --- | --- |
Join us at Solitude for a culminating reception in celebration of the weekend. The revitalized Solitude House and Fraction Family House provide a tri-racial space that recognizes the African American, Native American, and European American communities and their significance in the history of the Appalachian region, giving everyone a place to gather.
Sun. March 27 – An Encore Event toggle
| 3 p.m. | A Conversation with Ms. Opal Lee: The Grandmother of Juneteenth | Burruss Hall & Online |
| --- | --- | --- |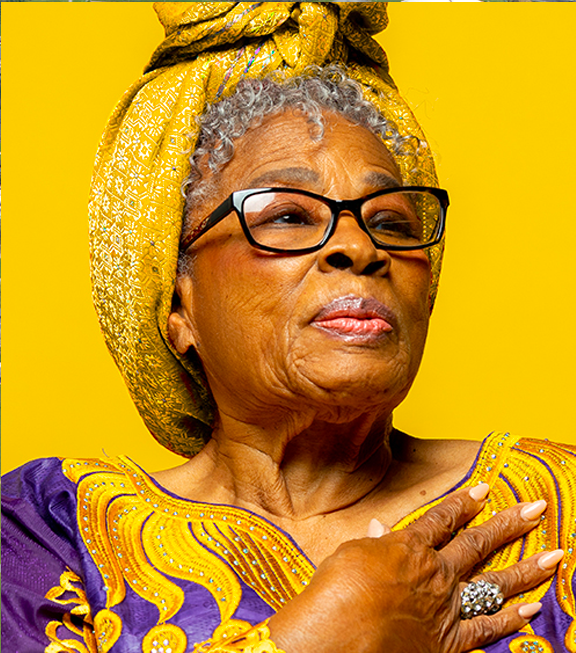 Ms. Opal Lee, often described as the "grandmother of Juneteenth," is an American retired teacher, counselor, and activist in the movement to make Juneteenth a federally recognized holiday. On June 17, 2021, President Joe Biden signed Senate Bill S. 475, making Juneteenth the eleventh federal holiday and in 2022 she was nominated to receive the 2022 Nobel Peace Prize. Join us for a conversation with Ms. Opal Lee as she shares her wisdom about advocating for equality as an activist and leader.
LIVE STREAM AVAILABLE – LINK
** This event is free and open to the public. **
This program is sponsored by Elizabeth A. "Betsy" Flanagan Women in Leadership and Philanthropy Endowed Lecture Fund, Virginia Tech Student Affairs, I WILL Council, and VT Engage: The Center for Leadership and Service Learning
This program has been funded in part by grants from The Gladys Krieble Delmas Foundation as well as Virginia Humanities.
Whiteness, Truth-Seeking, and Truth-Telling